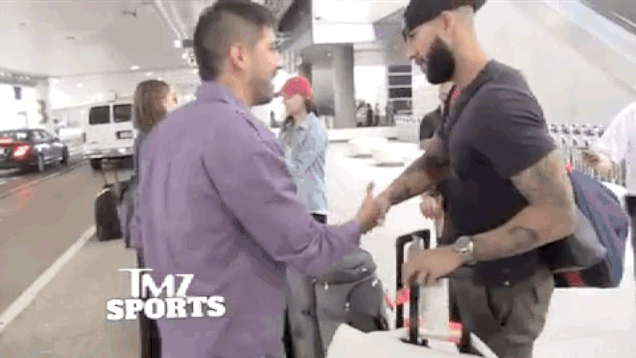 USMNT goalie Tim Howard's record breaking performance, in a losing effort, against Belgium has made him an instant star in the United States.
And unfortunately when you become a celebrity in America, you have to deal with the creeps of society.
Enter the man in purple, who for some reason, wanted a hug.  Howard was having none of it and made the "save" (get it)…(don't you fucking roll your eyes at me)…by grabbing the man by the his torso and pushing him away.